Time is Money
. . .
Automate It
Girards Business Solutions Burnsville, MN. provides many software solutions for your institution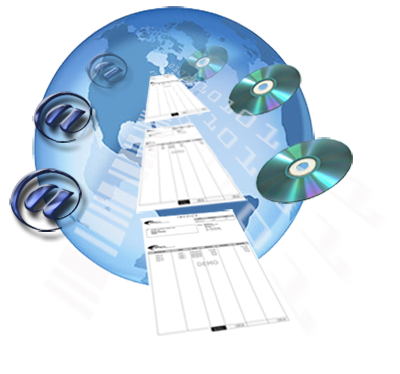 Do you need to digitize your file cabinets?
Looking for a more efficient way to pass documents within your organization?
How do you keep track when the information is spread between different applications, stored in different locations, hidden within network directories, strewn through various e-mails or isolated on a particular workstation? The best answer is easy: document management software.
If you are a small or large organization, we take your document management to the Maxx. Our electronic document management solution can be scaled as your needs require.
Are you manually entering your payments into you accounting system?
There are many benefits to scanning and electronic posting of you payments, but the two biggest are time and customer service. Electronic processing will reduce the time it takes CSR's take to manually enter the payments. With electronic processing companies remove the valuable time used to follow the paper trail to research keystroke errors.
Girard's has solutions for your accounts receivable needs from the lobby, to the front counter, to the back room.
"Girard's was great to work with from negotiation of price to final installation and training.
I highly recommend Girard's for your equipment needs."
Eau Clair County, WI
In 1987, after 30 years in the industry, Ken Girard opened the doors to Girard's Business Machines, Inc. with sales and service for Hedman check signers/protectors equipment. As a new and growing company he increased product lines to include mailroom and banking equipment.
As the technology changed so did the products and focus of the company, which lead to our new name; Girard's Business Solutions, Inc. Nate Girard, Ken's son and current President/Owner, has kept to the standards and requirements for high quality office solutions as instilled in him by his father. This is exemplified by our focused commitment to keeping up with the technology trends and needs of our customers.
With 30 years experience Girard's Business Solutions, Inc. has helped thousands of customers with paper-based equipment and software solutions. Our goal is to optimize the areas in your organization that decreases your productivity. From conception to implementation, we can help you manage critical areas of your business such as data and document flow and control, payment automation, electronic creation and delivery of paper-based items, secure data exchange and more. We help you reduce your operational costs and gain the technological advantage of leading-edge software, services and equipment.
The Girard's staff takes great pride in offering our customers "Outstanding, Old-Fashioned Customer Care". We have created agreements and contracts with manufactures around the country to help you streamline your business processes. Rock solid dedication and a complete product satisfaction guarantee are our quality signatures.